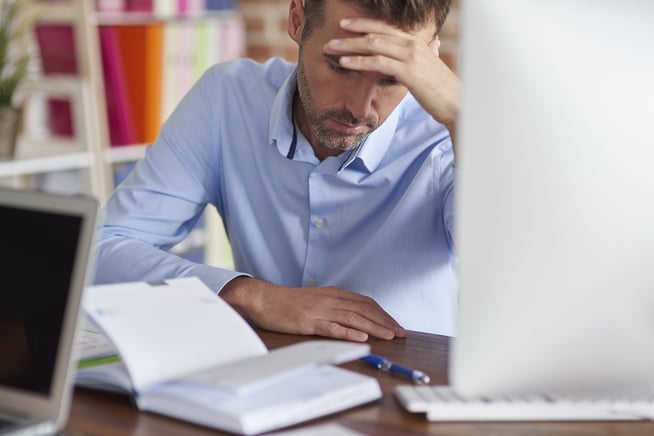 As a foreign multinational doing business in Norway you should be aware of the multitude of compliance obligations you must adhere to. Failure to comply may imply severe sanctions.
For non-compliance, the Norwegian authorities may levy serious sanctions including penalty taxes and interest charges, late filing penalty charges, deemed discretionary assessments, etc. It is now rather normal that late filing penalties of up to around NOK 50 000 are levied automatically for each report that is not filed within due date.
Common mistakes
All companies performing business activities in Norway are obliged to prepare and file a multitude of different forms and reports to the Norwegian authorities. Many of these obligations also rest on foreign companies, regardless of the size and scope of the assignments in Norway. In our experience, mistakes are most commonly made in the monthly salary report for employees (a-report), the report on contracts given to foreign companies (RF-1199) and employees used to fulfill this contract (RF-1198), and annual tax return.
As a result of missing or incomplete reports, you may face three different charges:
Violation charges

Coercive fine, and

Penalty tax
Avoid charges: Do the right things when doing business in Norway
Violation charge
A violation charge can be imposed on
a third party if it does not fulfill its reporting obligations under the Norwegian administrative tax act,

a person that does not contribute during a tax control

a person that does not fulfill its obligations to prepare and store a list of personnel in certain industries.
The violation charge ranges from NOK 11 300 to NOK 56 500 depending on the violation, with an addition of NOK 2 260 for each person that the party has not given or stored information about.
As an example, let's assume that Company A is a foreign contractor that has received a construction contract in Norway. The assignment is labour intensive, and a total of 100 employees will be present only for two days, January 31st and February 1st. Company A is as a minimum obliged to file a report of the Employees (RF-1198) and a salary report for January and February.
The violation charge for the missing three reports will be NOK 56 500 + 2 260 per employee per report. The total charge will thus be NOK 734 500.
Coercive fine
As an alternative to violation charges, the tax authorities can impose a coercive fine for each day that the requested information is delayed. The daily fine runs until the information is delivered until the tax office performs a discretionary assessment or until the maximum limit for the coercive fine is reached.
The maximum coercive fine is NOK 56 500, but the amount is increased to NOK 1 000 000 if the recipient receives an order to comply and still does not comply with bookkeeping and accounting regulations.
Penalty tax
Penalty tax can be imposed if a taxpayer gives incorrect or incomplete information. The penalty tax is 20 % of any tax that might have been withheld. The penalty tax can be increased by an additional 20 to 40 % if the taxpayer willfully or with gross negligence has submitted incorrect or incomplete information. Because of this, the total penalty tax could be as high as 60 % of the withheld tax.
To exemplify this, if an employee of company A has failed to inform about an income of NOK 100 000, and the tax rate on this income is 46,6 %. The tax on the income should have been NOK 46 600, and the potential penalty tax is thus NOK 27 960.
Discretionary assessment
The penalty tax can be increasingly problematic if combined with a discretionary assessment. A discretionary assessment entails that the tax authorities estimate the taxable income of a company or person based in the event that information is missing or incomplete.
To continue the example above, let us say that company A does not deliver a tax statement. The two-day project did not return a profit, and as such the company should not have any payable tax in Norway. As a result of non-delivery of the tax assessment, the tax authorities assess the income and tax on a discretionary basis, in addition to levying penalty tax. Company A will, as a result, have to pay substantial tax and penalty tax on an income they did not have.
Magnus Legal is a Norwegian business law firm. We specialize in helping foreign companies succeed when doing business in Norway. For more information about required actions applicable for foreign enterprises with business operations in Norway download our free guide: