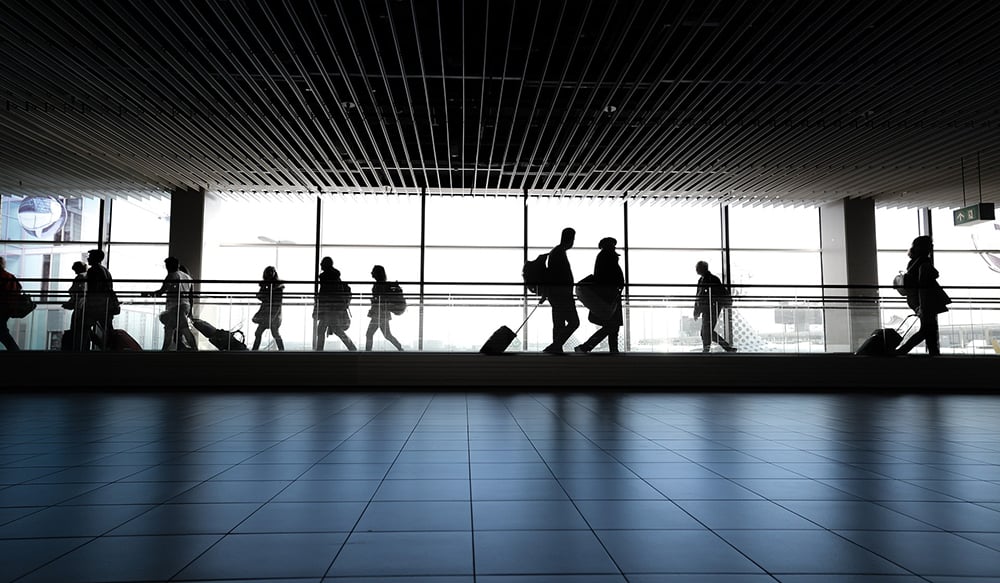 As a general rule, EEA workers have the right to enter and work in Norway. However, during the ongoing pandemic, there are temporary restrictions on the entry to Norway. Furthermore, requirements regarding testing and registration apply. In this blog post we will explain these rules and requirements.
Closed borders
As from 29 January 2021 Norway's borders are closed to most foreigners not living in Norway.
As a general rule, the following groups will no longer be allowed access to Norway:
Foreigners residing in the EEA area and EEA citizens residing in third countries
Family members who are not immediate family (applies to EEA citizens and others)
Foreigners from countries outside the EEA who are granted a residence permit in connection with work or studies, including seasonal work, and as a student.
Foreigners who are to work with film or series production or as a researcher
Exceptions apply for the following groups:
Foreigners residing in Norway
Foreigners who have special reasons to enter, such as special care responsibility for persons in Norway or other strong welfare considerations
Foreigners who are to carry out visitation between parents and children or shared residence for children
Close family members of persons residing in Norway, i.e., spouse / registered partner / cohabitant, minor children or stepchildren, parents or stepparents of minor children or stepchildren
Journalists and other personnel on assignment for a foreign media institution
Foreigners who are going to stopover at an airport in Norway
Seafarers and personnel in aviation
Foreigners who carry out goods and passenger transport
Foreigners who work within critical public functions
Health personnel from Sweden and Finland who work in the Norwegian health and care service
It is possible to apply for an exemption
Furthermore, it is possible to apply for an exemption from the entry restrictions by applying to the Norwegian Maritime Directorate. It is possible to apply for the following:
Technical personnel who are to carry out work that are necessary for maintaining the activity in the company.
Personnel working with petroleum production on the Norwegian continental shelf, where the need is necessary to avoid a halt in petroleum production on the Norwegian continental shelf.
Personnel with specialized expertise related to infrastructure, where the business is necessary to maintain activity in the business or ongoing projects.
Personnel with specialized expertise that is necessary to prevent downtime, where the work is needed to prevent ongoing or imminent downtime in business or in an ongoing project.
Testing and quarantine
For persons permitted to enter Norway rules regarding registration, testing and quarantine will apply.
Travelers arriving from "red countries" must present a certificate of negative covid-19 test when they arrive in Norway. For an explanation of what a "red country" is, please refer to our blog post regarding quarantine linked to below:
Norwegian quarantine rules and the exemptions
The approved test methods for the certificate are PCR or antibody rapid test. The test must be taken less than 24 hours before entry. If the person does not present such a test certificate, then he or she may be refused entry. The certificate must be in Norwegian, Swedish, Danish, English, French or German.
Below we have listed some limitations in the requirement of testing 24 hours prior to arrival:
The requirement may not apply to Norwegian citizens, persons living in Norway with a residence permit or persons in transit.
The requirement does not apply to people who regularly come to Norway from Sweden and Finland to work.
Personnel in critical public functions may not be required to have the test taken
Persons arriving in Norway from a "red country" are also required to have a test taken for SARS-CoV2 after arrival in Norway. The test must be taken at the border crossing point in Norway. Refusing to get tested without leaving Norway may result in penalties.
Persons arriving in Norway from a "red country" must also register information necessary to ensure compliance with the quarantine obligations. Registration must be done prior to entry. Registration can be done through Norwegian authorities' online portal. A receipt will be available after registration. The person entering Norway should present the receipt to Norwegian police upon entry.
Persons who come to Norway must also have either permanent residence in the country, or the employer or client must provide a guarantee of a suitable place of residence upon arrival in Norway.
Feel free to contact us at any time.